Register for "Exposing the Lansing Deep State" Zoom call on Monday, May 1 at 9:30 AM here!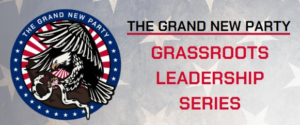 You won't want to miss the 2nd edition of our Grassroots Leadership Series!
We are exposing the Lansing Deep State with a member of the Michigan Freedom Caucus.
Michigan Rep. Jim Desana will be speaking about the corruption he has seen within the Republican leadership ranks since he was elected into office last year.
Desana is a member of the Michigan Freedom Caucus, a group of liberty-minded state house reps who are working to change the culture in Lansing and hold the line for conservative values and the rule of law.
We will speak about the challenges facing the Michigan Freedom Caucus, how to support conservative champions to make sure they win their elections and stay in office to fight the good fight, and take questions from attendees on the call.