This is an opportunity for students in middle school and high school to create an app and compete with other students from around the Second Congressional District! The winning student(s) from our district will have their app displayed in the U.S. Capitol and have the opportunity to go to Washington D.C. where they will meet other winning students from across the country.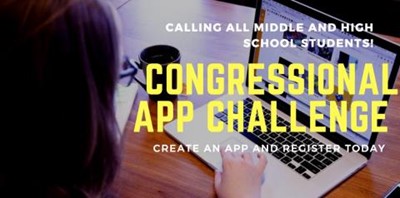 The Congressional App Challenge is open to all middle and high school students. They can work alone or in a group of up to four students. Interested students can register here. Once registered, the deadline to submit their app is November 1st, 2023.
If you know a student who may be interested, I encourage you to share this exciting opportunity with them!