CCP Committee Questioning
Last week, I questioned the former director of counterespionage in the United Sates, Bill Evanina. Director Evanina has years of experience in understanding how the Chinese Communist Party (CCP) operates in America.  He testified under oath that the CCP will use businesspeople, engineers and workers to advance its espionage efforts.
I asked him directly if workers on the Gotion project in Mecosta county would be used to spy in Michigan, he answered, "One hundred percent."
The Gotion project is a bad deal for Michigan, and I will continue to fight against it in Congress. You can watch my questioning of Mr. Evanina here.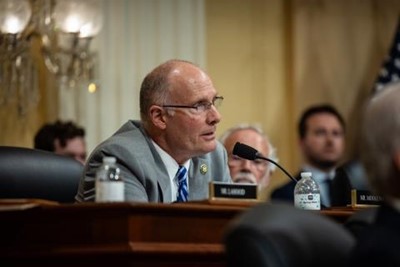 Full Funding for the VA to Care For Veterans
On July 27, I voted to fully fund the VA. H.R. 4366 passed the the House of Representatives with funding for all veterans health benefits. This is just one way we show our commitment to those who served our nation in the armed forces. I am committed to honoring our Veterans and helping them in every way I can. If you need assistance with the VA, please call my office at (616) 528-7100.
Meeting with Michigan's Future Farmers
I recently met with the leadership of the Michigan chapter of Future Farmers of America. President William Barnum and Vice President Maze Gusa stopped by my office to speak with me about the next generation of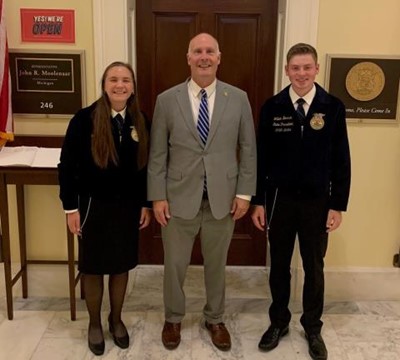 farmers and agriculture education. I will always support policies that will enable success for our future farmers in Michigan, like William and Maze.